O'Fallon Pest Control Services
O'Fallon Pest Control Services​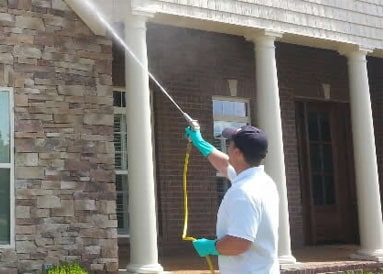 All Solutions Pest Control in O'Fallon works very hard to stay ahead of the spiders, mice, ants, and cockroaches that assault homes in this part of the state. As the 7th largest city in the state of Missouri, O'Fallon has a wide variety of housing. From single family dwellings, to duplexes, to apartment complexes, people live in varying proprieties to each other. With the beautiful natural surroundings as well, there is plenty of nearby wildlife that contributes to the pest population.
O'Fallon even has 3 plus different species of cockroaches, just waiting to infest your pantry and kitchen. If you suspect that you have cockroaches, fleas, ticks, or spiders, call All Solutions Pest Control. We will come assess your needs, and let you know what kind of pest control treatments your house needs.
Don't let fleas and ticks spread disease in your home or with your pets. All Solutions Pest Control offers O'Fallon pest control services that will control infestations in your home. We can also get rid of those nasty cockroaches that eat human food, contaminating it and the surfaces they crawl on.
Every season of the year sees different problems with pests. Call us today to schedule regular pest treatments so that no bugs can infest your home.  We are you O'Fallon Pest Control professionals!
We also offer a separate treatment for termite and bed bug control.  If you think you have bed bugs or termites call us today for an inspection.  We are also your local bed bug control professionals.
Licensed & Insured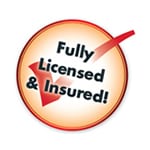 We are fully licensed in Missouri for pest control services and insured so you know we really know what we are doing.  Our technicians are trained to provide the best service possible and they get results.
Locally Owned Pest Control Company
We are a locally owned and operate pest control company, and we are proud of it! Let our family help yours get rid of those pest around your house.
Solutions for O'Fallon and St. Charles County
In addition to providing local pest control in O'Fallon, ASPC also services all of St. Charles county including:
Give us a call today we would love to be your O'Fallon pest control partner! 
636-542-8266
1001 Boardwalk Springs Place, Suite 111B O'Fallon, MO 63368

All Solutions Pest Control is here to provide you with the best pest control services possible! Call us today to see how we can help you with your pest control needs.