Pest Control Lake St. Louis
Pest Control Lake St. Louis
One of the most recent additions to the St. Louis metropolitan area is also one of its most desirable locations. In the 1960s, when many communities in this area were already rather large, Lake St. Louis was little more than a few weekend cabins. Although it has been a bona fide city for several decades, Lake St. Louis has not lost the vibe it had back in the day.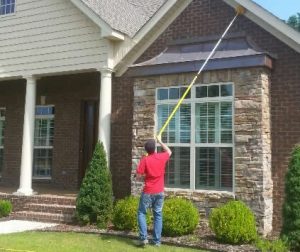 All Solutions Pest Control has been a fixture in the St. Louis area for many years, so we are definitely not a recent arrival. Over the years, we have developed proven methods for dealing with the pests which endanger your physical and emotional health. Furthermore, we are adaptable. We adopt the latest evidence-based techniques which support our pest eradication mission. This combination has served us well for many years, and we are confident it will make a difference for you as well
The All Solutions Difference
Some local pest control companies guarantee their methods and others guarantee their results. At All Solutions, we do both.
We pride ourselves on being a subtle yet effective Lake St. Louis pest control company. Some companies advertise their presence, in order to generate referrals. But at All Solutions, we work best when no one else knows we are there. We are careful to ensure that our presence does not disrupt operations in your home or business.
Since our methods are sound, our results are sound as well. That's why we can offer such a strong guarantee. Some companies "guarantee" their work by offering discounts on future services. However, if you were not happy with the original service, there is almost no chance you want more of the same. So, in the unlikely event we do not completely eradicate your pest problem, we come back out, on your schedule, to make things right.
Furthermore, All Solutions is not just a branch office of a nationwide or worldwide corporation. The money you spend with us stays in the St. Louis area, and we do business with local vendors. So, when you partner with us, you are investing in our community.
Finally, although it sounds trite, there truly is no substitute for experience. Whatever pest issue you are dealing with, our team members have seen it before. And, we know how to handle the problem in a cost-effective manner. Generally, our team members had considerable industry experience before they joined us. We have one of the most extensive training programs in the industry, so we build on that strong foundation, and our customers benefit.
Mosquitos Control Lake St. Louis
This area's lakes, mostly the shallow areas, are breeding grounds for mosquitos. These pests are the deadliest insects on earth. Even in places like Missouri, mosquitos carry a number of diseases. Mosquito breeding grounds are not limited to large lakes and marshes. Females only need a tiny amount of standing water, such as the drops in an overturned bottlecap, to lay hundreds or thousands of eggs.
Additionally, with their erratic flight patterns and painful bites, mosquitos are among the most annoying pests in the Show Me State. So, in addition to your family's or customers' health, these insects are a grave threat to their state of mind.
The good news is that mosquitos are relatively easy to control. They cannot fly very far and cannot survive in anything less than ideal conditions. When they encounter an obstacle, like an invisible chemical barrier around a home or business, they do not have the strength to probe it for weak spots. These chemicals need not be very strong. Substances that are harmless to pest and people, if they are carefully applied, can rid the area of mosquitos.
Termites Control Lake St. Louis
In many ways, a termite is an anti-mosquito. Termites usually live together in huge colonies. Frequently, these colonies are under streets and other such areas. The termites you see on your property are usually either scouts or workers who bring cellulose back to the colony.
Furthermore, termites are physically destructive, as opposed to individually threatening. Every year, these pests cause about $30 billion in damages to structures and crops. Homeowners' insurance sometimes covers these losses, but that is not always the case.
Termites are also relentless. Mosquitos scare easily, but termites are different. Once they locate a food source, they will blast through almost any barrier to reach it. That includes both visible and invisible barriers. Therefore, if termites are an issue, repeat treatments are a virtual necessity. Give us a call today to learn about our Sentricon termite bait system!
Commercial Pest Control
Pests like termites and mosquitos could destroy almost any kind of business. When most customers see bugs of any kind, they change their shopping habits. After they go elsewhere, they normally do not come back.
So, it's important for Lake St. Louis businesses to quickly deal with pest infestations. But this reaction must be cost-effective. Most businesses operate on very narrow margins. Added costs, like pest control services, could be devastating.
At All Solutions Pest Control, we are a locally owned business as well, so we understand this concern. So, although we are not the cheapest Lake St. Louis pest control company in, we provide more value than the other guys.
Residential Pest Control Lake St. Louis
Even if you see pests inside your home, they almost always entered from the outside. That's especially true of bugs like termites. So, simply treating the inside of your home is not good enough. Out team members know how to seal entryways and safely destroy outdoor nests.
A semi-permanent protective barrier is an essential part of our residential outdoor treatment. Bugs and rodents usually choose the path of least resistance. So, if it is difficult for them to obtain food and shelter at your house, they often go elsewhere. We usually recommend monthly or quarterly treatments to keep your protective barrier as strong as possible.
Solutions for Lake St. Louis and St. Charles County
In addition to providing local pest control in Lake St. Louis, ASPC also services all of St. Charles county including:
Give us a call today we would love to be your Lake St. Louis pest control partner! 636-486-7888
44 Jason Ct, St Charles, MO 63304