Lake St. Louis Pest Control Services
Lake St. Louis Pest Control Services​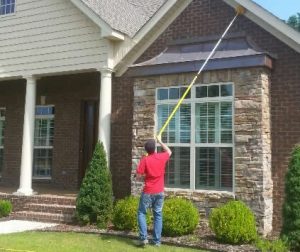 Pest control in Lake St. Louis should be done on a regular basis. All Solutions Pest Control can put your home on a schedule that will anticipate seasonal changes in pest control problems. The types of insects and small mammals, such as mice and rats, which can infest your yard and home will vary according to outside temperatures, rainfall, presence of pets, and the length of days, to name just a few variables.
The proximity to other major cities like St. Louis, O'Fallon, St. Charles and others also means there is a lot of traffic which comes through this area.  All kinds of parasites can travel on pets that are allowed to go to the bathroom on shopping center medians and in parks.
The travelers themselves may have pests such as bedbugs or cockroaches in their luggage, which can be left behind in hotels or on restaurant chairs. All of these can be brought into your home without you even knowing it.  Let the pest control professionals at All Solutions help you get rid of your pests.
All Solutions Pest Control is experienced in pests control, and preventing re-infestation. We will assess your particular needs, providing personalized treatments and get rid of the problems. For Lake St. Louis pest control services, call All Solutions Pest Control today.
Solutions for Lake St. Louis and St. Charles County
In addition to providing local pest control in Lake St. Louis, ASPC also services all of St. Charles county including:
Give us a call today we would love to be your Lake St. Louis pest control partner! 636-486-7888