Best Pest Control In St. Louis County.
If a pest free home is your goal, call All Solutions Pest Control!
The Best Pest Control Service In Wildwood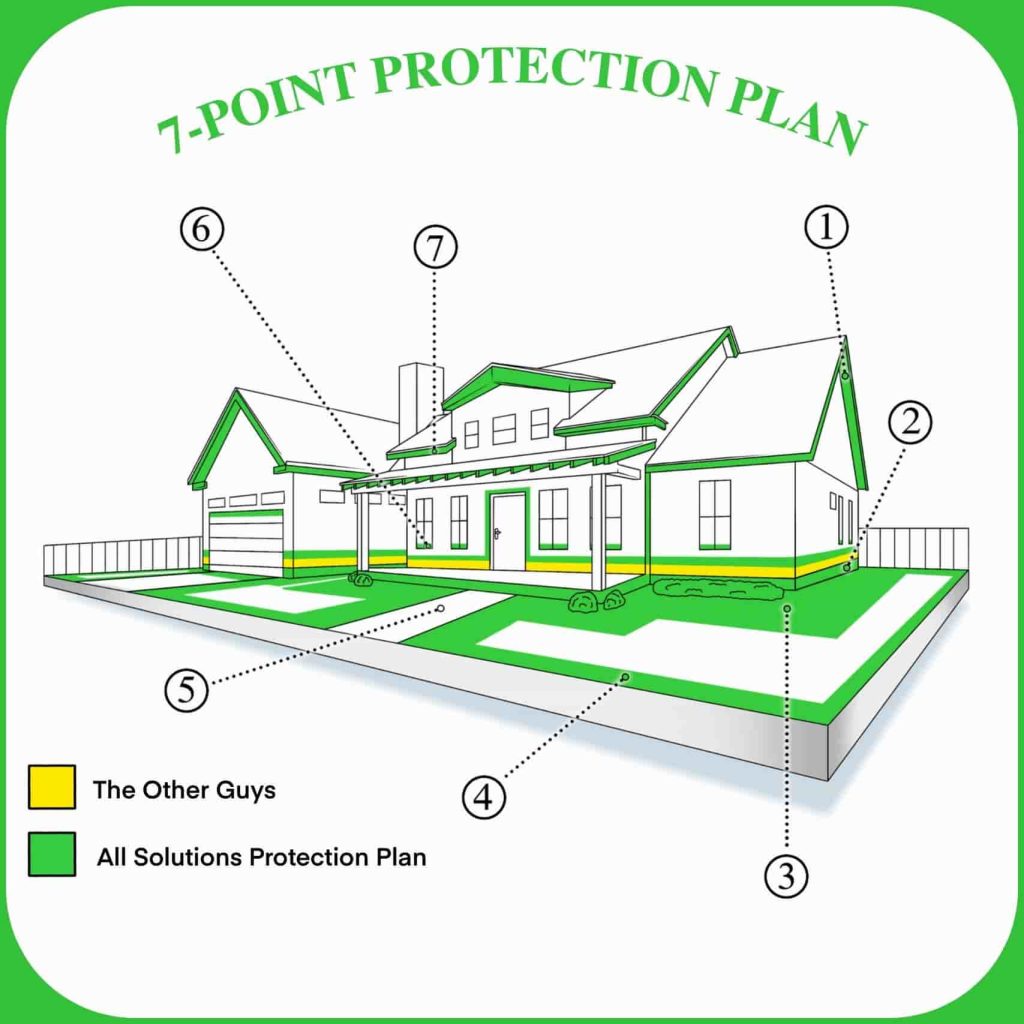 1
De-Web
Knock down and remove wasp nests and spider webs around the eaves up to 25-30ft.
2
Foundation
Liquid barrier around the property and the base of the home, and flower beds close to the home.
3
Granulation
Extend the barrier around your home, to cut down on the number of ants, ticks, and fleas around your yard.
4
Perimeter
Treat the perimeter of the yard to keep bugs from entering your property.
5
Walkways
Treat around the walkway where bugs cross into harborage areas
6
Doors/Windows
Treat accessible doors, windows, and entry points.
7
Eaves
Treat the eaves for where bugs like to nest.
Why Choose All Solution Pest Control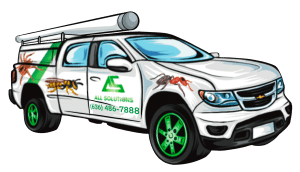 WE'RE FAST
Need fast service? We are there for you. Most customers homes are serviced within 24 hours and some same day if needed.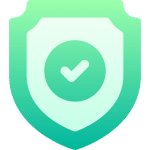 LICENSED & INSURED
We are fully licensed and insured in the state of Missouri. You can have the peace of mind, knowing we have you covered.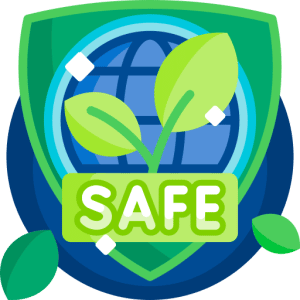 WE'RE SAFE
We use products that are environmentally responsible. These products are also kid and pet friendly when used according to the label.
Pest Control Wildwood
All Solutions is proud to offer a professional residential pest control to Wildwood residents. We are very knowledgeable about local pests and what is necessary to eliminate them from your home. Our services include:
Home pest control and continued prevention
Bed bug control
Rodent control
Most homes need a regular service to prevent pests from invading, which needs to be done at least quarterly. The initial service includes an interior and exterior treatment.  with emphasis on the following:
Interior Treatment
1
Inspect
Every home is different., we will talk with the home owner about the current pests and do a more detailed inspection if necessary
2
Treatment
Treat along baseboards where needed and treat where plumbing enters the walls.
3
Crack & Crevice
Treating any cracks and crevices that might allow entry to pests
4
Basement & Garage
Inside a lot of homes the hot spots are the Basement and garage, so we will treat those areas really well.
1
Inspect & De-Web
We will inspect the exterior of your home, looking for pest harborage spots. As we do so, we will remove webs and wasp nests from the eaves and entry ways, up to 25 ft high.
2
Treatment
We apply a liquid barrier around your home, treating 2-3 feet up the side of the foundation and 3 feet out. We also treat the eaves, doorways, windows, and other possible entry points to discourage unwanted guests .This will keep bugs from returning and reclaiming their disturbed habitats inside the home.
3
Granulation & Perimeter
To add an extended bug barrier around your home we will treat your lawn with a granular product and a liquid barrier around the perimeter of your yard, depending on the time of year.
4
Ongoing Protection
You will find that once your home has been treated and is bug-free, keeping pests out is much easier. Following the initial pest control service, we return within 90 days to start your quarterly service to maintain this clean, pest-free atmosphere.
Solutions for Wildwood and West County
In addition to providing local pest control in Wildwood, ASPC also services all of St. Charles County and most of West County including:
Give us a call today we would love to be your Wildwood pest control partner! 
636-486-7888
Have Been Happy With Tech Service Does A Complete Job As Long As I Am Not Seeing Any Bugs In The House, WE ARE GOOD!!! Keep Up The Good Work, I APPRECIATE YOU SOOO MUCH!!! Not A Bug Fan AT ALL, Haven't Seen Any In The House This Fall, Winter, Will Need To Get You To Spray The Inside & Maybe Some New Bug Boxes, Some Look Kinda Full, Lol But I Will Request This To Be Done In The Spring.
Tech Was Very Pleasant And Got Right To Work. He Treated The Inside Of The Windows Where Ants Were Discovered And Then He Treated The Entire Perimeter Of The House With Granules To Stop The Ants. He Did This In A Timely Manner. Much Appreciated.
I have been using this service for about 2 years now and they are always great! They come out quarterly to spray outside and upon request for inside or extra outside. They always do a great job and take care of any problems. They are quick to be available for appointments and always arrive within the set window appointment. I'm very happy someone came to my door to give me info on this company!
Tech Arrived On Time And Was Very Professional And Thorough. I Just Switched Over From Another Company Who Typically Only Sprays And Dusts Around The Perimeter Of The Home And Was Impressed With Everything He Did. He Asked To See Where We Had Any Trouble Spots Or Concerns And Addressed Those First Before Covering The Inside Of The House And Finally The Outside And Perimeter Of The House. We Are Very Pleased With The Service He Provided.
Even Though We Had A Two-Hour Service Window, Tech Showed Up Early And Completed The Service Promptly. He Had Answers For All My Questions And Treated Us And Our Home Respectably. Very Satisfied!