Wildwood Pest Control Services
Wildwood Pest Control Services​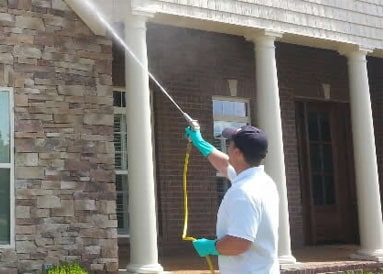 Pest control companies in Wildwood stay busy trying to stay ahead of the fleas, ticks, and cockroaches that seem to thrive in this part of the country. With a population of just over 35,000, Wildwood MO is the right size to be comfortable. That is, until the bugs mess up your comfort.
Wildwood pest control presents its own set of challenges. After all, with the beautiful location near Hidden Valley Ski Resort and the Foster Trail, we are bound to have all kinds of wild animals, and the bugs that come with them.
So, how do you feel about walking into one of the stores at the Wildwood Towne Centre, and seeing a nasty cockroach scurry away? That is why All Solutions Pest Control is ready to help. Just call us, and we will come help with the bugs in your home or business.
Cockroaches, fleas, and ticks carry all kinds of diseases. Some of them, such as ticks and fleas, transmit the diseases by biting you or your pets. Cockroaches, on the other hand, just crawl all over you house, leaving parasites and germs everywhere, and contaminating every surface they touch.
For pest control services in Wildwood, Call All Solutions Pest Control today.
467 Old Friedens Rd, St. Charles, MO 63303