Florissant Pest Control Services
Florissant Pest Control Services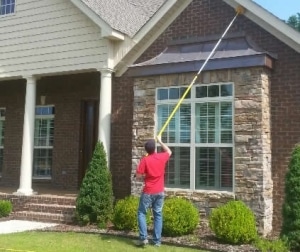 You may need exterminator services in Florissant MO if you find ants crawling in your bathroom or kitchen. They carry diseases, but they also eat termites. So, an infestation of ants may indicate that you have termites.
With a population of over 52,000 people, and located in beautiful, green surroundings and plenty of water, there are plenty of species of bugs in the area to infest your home and to spread disease. All Solutions Pest Control in Florissant is your pest control company of choice. Call today for a free consultation.
For treating cockroaches in Florissant, you may need to have the pest control professional come out two or three times over a time period that will kill the roaches that hatch from eggs that survive the initial treatment. After all, there are at least 3 different kinds of cockroaches in Florissant! All Solutions Pest Control will do the initial treatment, then check your house for the entry areas for bugs and other pests.
In addition to treating your house for cockroaches, we can get rid of ants, spider and ticks. This is especially important with the diseases carried by these blood sucking insects.
For pest control services in Florissant, call All Solutions Pest Control today.
Solutions for Florissant and West Country
In addition to providing local pest control in Florissant, ASPC also services all of St. Charles County and most of West County including:
Give us a call today we would love to be your Florissant pest control partner! 
636-486-7888