Florissant MO Pest Control Services
Florissant Pest Control Services
 Florissant, or as it was known as it began in the 1700's as "Fleurissant" meaning blooming in French, was settled by the French under Spanish rule. Over a century later, in 1878, the first train line to Florissant was created and extended all the way from Normandy to St. Louis City, where it ran until 1931. While many historic locations continue to be maintained today by the city's historical society, there is much to be said about modern Florissant as well.
In 2012, Florissant was ranked on of the Top 100 Best Places to Live by Money Magazine, with a population of over 50,000 people, and was named the second safest city in all of Missouri as well as the #1 Best Place to Retire.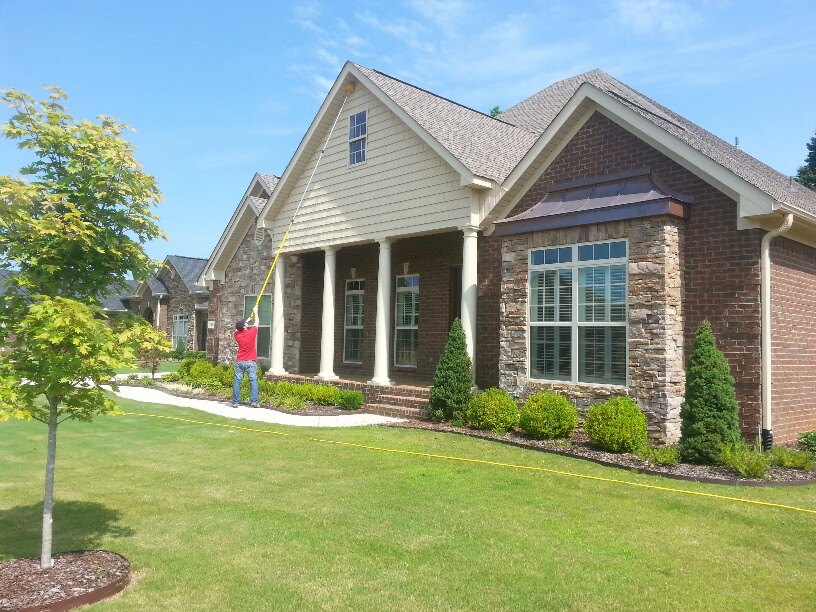 Our busy, yet friendly, community has more than just accolades to spare, as it's a warm town with a focus on giving back to its residents and many interesting attractions for visitors, like the Archambault House and the historic city hall.
Our company also has the same focus on giving back to our community through great service to our pest control customers, and making sure to not only complete your pest control treatment, but to put all pest control concerns at ease, and at a reasonable rate. After all, you're not just another customer to All Solutions Pest Control—you're another neighbor of Florissant.
Residential Pest Control Florissant MO
We're proud to provide a comprehensive selection of pest control services to our Florissant community. All Solutions Pest Control offers the following services:
Rodent Control
Termite Control
Commercial Pest Control
Residential Pest Control and Prevention
Initial pest control treatment covers both the exterior and interior of your home. The entirety of your residence, including your basement, eaves, and exposed cracks or cervices is painstakingly inspected for all possible infestations. Our service technicians are experienced and reliable, so rest easy knowing that All Solutions Pest Control knows exactly which areas to check, and how to get rid of any pests.
After an in-depth inspection, our service technicians use pest control equipment, like a power sprayer, to apply pesticide product to outside pest nests and webs. Special attention is paid to small enclaves, exposed foundation, and eaves to make sure all potential pest habitats are fully treated, but our attention to detail doesn't stop there. We apply an additional layer of product to windows, entry points, and doorways as well as spread granular product throughout your yard to get pests out and keep them away.
 Following your first treatment, you can relax knowing that your home is not only best free, but under our company's watchful care. Within 30 days, our pest control team will return to begin a quarterly service plan to ensure pests stay away.
Continued Pest Protection
At All Solutions Pest Control, we pride ourselves on meeting all of your pest control needs, and keeping you happy with your service. By starting a proactive maintenance plan, our customers stand the best chance of remaining pest free in a way we can guarantee .Every three months, with our quarterly service program, our pest control team will return to your residence and retreat your exterior.  
If you'd like our pest control team to treat your home's interior while they are visiting, feel free to let them know, as All Solutions Pest Control is happy to do so at no additional cost. If you happen to see pests inside of your home between scheduled services, just give All Solutions Pest Control a call, and we'll be right over to re-service your home—for free. We put your care and comfort first at our company, and want you to feel reassured that All Solutions Pest Control will keep pests away.
Commercial Pest Control in Florissant, MO
Owning a business is a challenging and rewarding experience, but an infestation of pests is not part of that plan. When facing an infestation in your commercial space, it can be stressful to manage both your business and pest control, but we have the solution. Here at All Solutions Pest Control, we have commercial pest control plans tailored to fit your individual business.
Our pest control specialists are not only the best in the business at removing pests, but are friendly and knowledgeable when it comes to pest control regulations for your industry. With our experience and top notch customer service, our team knows how to completely service your business with as little interruption to your daily functions as possible.
Contact All Solutions Pest Control today to learn more about commercial pest control options, and find the plan that's right for you.
Termite Control Florissant MO
 One of the most destructive pests your home or business can encounter is termites. These tiny pests have a big appetite, and like to sate it with structural wood. This damage can not only cause stress to the property owner, but can be costly and even dangerous. By taking immediate action, and calling expert pest control specialists, you can reduce the damage to your property and avoid thousands of dollars in potential repairs.
By merging the latest in termite control technology, creating a pest control program for each home or business, and treating our customers with the utmost care, we eliminate termites safely and completely. Call today to schedule a termite control assessment with our pest control specialists, and trust All Solutions Pest Control with all of your pest control problems.
Why Choose All Solutions Pest Control?
At All Solutions Pest Control, we strive to offer the same warm and lively atmosphere found in our town of Florissant in our pest control services. That's why all of our services are unconditionally guaranteed* to our customers' satisfaction, and why we offer continued pest prevention to put your mind at ease. We're committed to upholding our standard of quality customer care, and timely and effective pest control services, because we treat your home or business with only the best care. After all, Florissant is our community too, and taking care of our customers is the most neighborly act we can take. So give All Solutions Pest Control a call today, and let your home be pest—and worry—free.
Solutions for Florissant and West Country
In addition to providing local pest control in Florissant, ASPC also services all of St. Charles County and most of West County including:
Give us a call today we would love to be your Florissant pest control partner! 
636-486-7888
44 Jason Ct, St Charles, MO 63304