ANTS!
They're in bathrooms crawling all over toothbrushes and sinks.
They're in kitchens crawling all over food, countertops, and any other exposed surfaces they can find.
Ants are usually active around metro St. Louis in the spring, but they're usually not THIS bad. 
Here's why they're SO active right now…
Massive Amounts of RAIN 
Yes thats right, blame it on the rain!
As you know, we had a rough couple of months with weather and rain here in metro St. Louis.
Heavy, extended rain actually forces the ants to come up out of the ground just to survive.. which is good for them right?
But they have to go somewhere.  
Can you guess where are they headed?
Yep… your house.
When ants come up out of the ground, they're looking for food and shelter. And your house is a great place to find both.
Food wise, ants live on just about anything. Crumbs, salt, even sugary-like things such as toothpaste. That's one of the reasons you're seeing ants crawling all over your bathroom and kitchen right now.
Ants also need a water source – and your kitchen & bathroom sinks are the perfect place to find water, especially if you've got a leaky faucet or tub! 
Great! Now we have all these ants in our home, how do we get rid of them?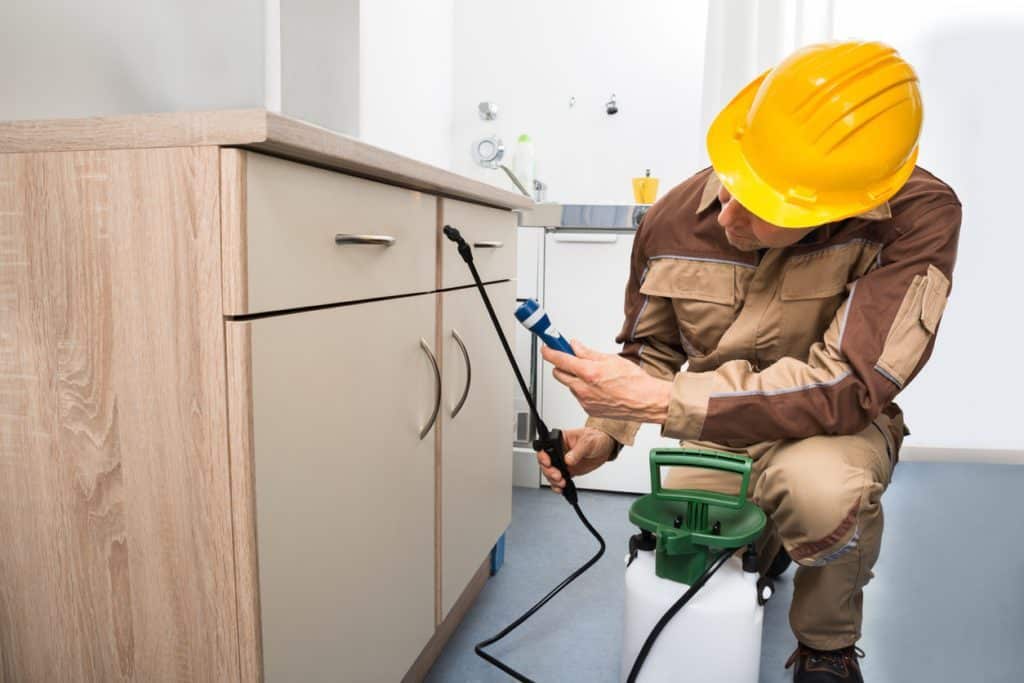 What Can I Do About My Ants?
There are generally two paths you can take.
1. Attempt to deal with them by yourself. 
Most people scoff at going this route because its usually temporary, and it takes a bit of work, but WILL help to slow down the ants until you can get a proper control service to take a look. 
Make sure your food is put away & sealed tightly
Clean up your toothpaste & keep it tightly capped (don't imagine this)
Fix your leaky faucets
Keep your living space as uncluttered as possible
While keeping things clean will help in the short run, it usually ends up being temporary. (Don't worry thats why were here)
2. Let us take care of the ants for you
Thats right! If you haven't heard by now, we actually do this every day. In fact were so good at getting rid of ants that we have only 5 star ratings on both Google and Angies list. Go ahead and check, we'll wait! 
Believe us now? Click over to the right so we can give you a FREE assessment on your situation. 
Anyways, enough bragging!
You still may be thinking why don't I just go to the store and buy some ant spray? Well you could… but an ant spray is only fixing 25% of the problem. Without baiting the ants, using the transfer effect, and using residual protection, the ants will only be stopped from crawling all over your stuff temporarily.

Without using professional ant control services, you're just killing the ants you see.. which is just a FRACTION of the total number of ants you have in your home. 
Think about all those crawling little ants you're leaving behind!
If you're sick of ants crawling all over your stuff, and want a clean, ant free property then fill out the form below and we will contact you with a FREE estimate.