Residential Pest Control Wentzville MO
Residential Pest Control Wentzville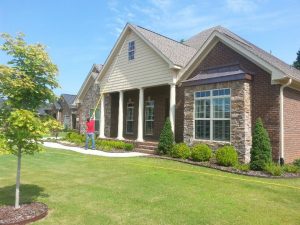 Residential pest control in Wentzville, MO is important to help keep insects and other pests out at all times. At All Solutions Pest Control, we are here to provide you with some of the best pest control in the area. Our team has the experience and knowledge to recognize and remove the most common household pests in no time. Contact our team today to get started.
Common Residential Pests
There are different pests who may try to get into your home. Some are found throughout the country and others are more common in certain regions. Many homeowners will work with a professional residential pest control company to help with common pets like spiders, wasps and bees, all types of ants, silverfish and fleas. Other common residential pests include:
Boxelder bugs
Asian beetles
Ants
Roaches
Mice
All of these pests are not only a nuisance, but they can be detrimental to your overall health and safety depending on which type you are dealing with. Having a good plan in place to remove the pests as soon as possible is critical. While you can do a few things like seal up your home and remove food and standing water, sometimes professional residential pest control in Wentzville, MO is the best choice for you. Our team is happy to help with any and all residential pest control you need. We can come discuss what your home needs in terms of pest control, making sure that the problem is removed in no time.
What Will Happen During My Residential Pest Control Visit?
When our team comes to your home in Wentzville, MO to do any residential pest control, there are a number of steps we will complete to help keep your home safe from all pests. While each infestation is a little bit different, there are a few things you can expect when we stop by including:
Initial Treatment: Our team will come in and perform the necessary treatment to remove any pests from your home. This is often a quick process and can be done in a timely manner in most homes. For the initial servicer we generally treat the interior and exterior of the home as well as the garage area. 
Explanation of how to prevent further problems: If there is anything that you can do around your home to prevent the pests coming back, our team will discuss that with you during the visit. This could be removing any standing water, sealing up some of the cracks around doors and windows, or keeping food picked up outside.
On Going: Most of our treatments will do well the first time and the pests situation will start to improve. There are times when we may need to come back and perform another treatment before our normal scheduled treatments to make sure your home is under control. We will schedule ongoing treatment with you ahead of time. If you see the pests come back before your next treatment, feel free to give us a call and we can come back out early. You can read more about our service here.
Our goal is to provide you with the very best in residential pest control in Wentzville, MO to make sure you have a happy and clean home. Whether this is your first time working with pest control specialists or not, we promise to be there for you!
Hiring Professional Residential Pest Control in Wentzville, MO
Many homeowners will try out a few home remedies to remove pests from their home. This is often a way to save money and if you only have a few pests around, it may be effective. While these remedies may work, it is often better to work with a professional residential pest control company in Wentzville, MO to help make this easier.
At All Solutions Pest Control, we are here to help with any type of residential pest that may be in your home. Our team has the knowledge and tools to make sure all the pests are gone efficiently, keeping your home free and clear. When you have a residential pest problem, make sure to contact us to get started.
Solutions for Wentzville and St. Charles and L
incoln
 County
In addition to providing local pest control in Wentzville, ASPC also services all of St. Charles county including:
Give us a call today we would love to be your Wentzville pest control partner! 
636-229-1395
1233 Grand Canyon Dr. Wentzville, MO 63385

All Solutions Pest Control is here to provide you with the best pest control services possible! Call us today to see how we can help you with your pest control needs.
Our Address
All Solutions Pest Control
Address: 1233 Grand Canyon Dr. Wentzville, MO 63385
Phone: 636-229-1395
Email:[email protected]