Spider Control Wentzville
Spider Control Wentzville MO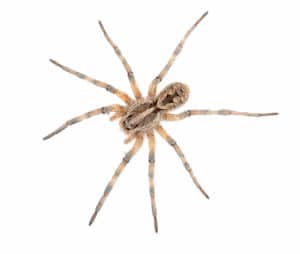 Spiders are not only scary to a lot of people, they can cause you to get sick if they get a chance to bite. The proper spider control in Wentzville, MO will ensure that you are able to remove any spiders that happen to get in your home. At All Solutions Pest Control, our team is here to help, no matter which types of spiders are able to make their way into your home! Our team can answer your questions and come up with the best treatment plan to make sure your home is safe as possible.
Why are Spiders So Bad?
Outside of being scary for a lot of homeowners, spiders can pose a number of health problems as well. These spiders will make big webs wherever they can in the home, helping them to catch prey to eat from, but making a big mess around the home. Almost all spiders are venomous as well. If the spider touches or bites you, it is possible that you will get very sick. In the case of a recluse spider and a few other varieties, it is possible that the venom will be deadly if you do not get urgent treatment.
Because it is hard to know whether the spider is venomous just by looking at them or not, it is best if you find a way to keep them out of your home. If the spiders are already present in the home, then it is time to call in the professional spider control specialists in Wentzville MO to help you effectively control of any spiders in your home.
What Attracts Spiders to My Home?
One of the best ways to not have to worry about spiders at all is to make sure nothing attracts them over to your home. When spiders are inside the home, there is often a reason. Some of the most common reasons why spiders are getting into your home include:
High Humidity
There are several species of spiders that like to be in areas of high humidity. This helps them to be comfortable and is also where they are most likely to find food. Keeping the humidity low in your home is the best way to counteract a spider infestation.
Food
This is a big attraction to spiders. They are going to seek out a lot of the other pests that are around your home. If you have problems with mosquitoes and moths, for example, you are likely to end up with spiders around before long. Our team can help not only remove the spiders, but any other pest that may be bothering you.
Water
Spiders also need to have a good supply of water in order to survive and be hydrated. If there are any leaks in your plumbing, this could attract spiders to come on over. Keep all the pipes fixed and working well to avoid this problem.
Warmth
There are certain times of the year, including winter, where many spiders will try to migrate, often inside. This will make any home a big target. Spiders do not like the cold so they may try to get inside to keep themselves warm. While it is fine to keep your home warm in the winter, make sure to close off all potential entry points so the spiders are not able to find their way inside.
Trash
Trash near your home that is not properly taken care of can bring in the spiders as well. They can get a lot of their food from there, either from actual food inside the trash, or from the pests that may try to get into the trash as well. You need to keep all trash properly picked up to avoid this.
Hiring Professional Spider Control in Wentzville, MO
Spiders can be a hassle to handle inside your home. Finding the right way to get rid of the spiders and keep your home safe is a better idea. There are a few methods you can use at home, but if you really want to get the best in spider control to keep your home safe in Wentzville, MO, then it is time to contact the professionals.
At All Solutions Pest Control, we are happy to provide you with the very best in pest control for spiders and any other pests that are around your home. Our professionals can come assess the situation and determine what methods we can use to safely and effectively eliminate all of the spiders in your home. Contact us today to get started.
Solutions for Wentzville and St. Charles and L
incoln
 County
In addition to providing local pest control in Wentzville, ASPC also services all of St. Charles county including:
Give us a call today we would love to be your Wentzville pest control partner! 
636-229-1395
1233 Grand Canyon Dr. Wentzville, MO 63385

All Solutions Pest Control is here to provide you with the best pest control services possible! Call us today to see how we can help you with your pest control needs.
Our Address
All Solutions Pest Control
Address: 1233 Grand Canyon Dr. Wentzville, MO 63385
Phone: 636-229-1395
Email:[email protected]